Welcome to Electric Bikes Scotland, Scotland's leading e-bike experience centre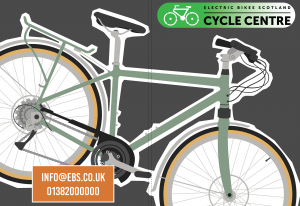 At Electric Bikes Scotland our knowledgeable and friendly staff, they are fully trained with over 10 years experience in all areas of e-bike sales and after care.
To help you select from our premium range of award winning e-bikes we carry a wide range of demo e-bikes to give you the best experience when choosing the right e-bike to suit your needs.
We offer a full after care service; we are officially authorised by the e-bike systems to ensure you buy with confidence.
Whether you want to use your e-bike for commuting, leisure, mountain biking or trails we will help you find the right e-bike for your needs.
Come and experience the thrill of an e-bike for yourself.